ABOUT THE FESTIVAL
House of Metal is a two-day indoor festival focusing on metal in its various forms. The festival premiered at Umeå Folkets Hus in February 2007.
The festival has a capacity of 2700 visitors per night and enforces an age limit of 18.
HoM has three stages and every year approx. 25 bands, Swedish and international, crowd these stages. The festival also spots a market area selling LPs and candy etc.
The ambition is to become the best metal festival in Sweden and that ambition is not too far off. Exceptional acts have visited the festival over the years, among others Anthrax, Lamb of God, Behemoth, Meshuggah, Soilwork, Satyricon, Pain, Nocturnal Rites, Entombed, Opeth, Samael, just to mention a few.
The festival is blessed with fantastic reviews by both media and visitors, visitors not only native to Sweden but arriving from all over the world. House of Metal has a wide audience of varying ages.
Information about tickets can be found under "tickets".
Please visit Visit Umeå for more information.
AGE LIMIT
House of Metal has an 18-year age limit due to Swedish alcohol laws. This means that you must be at least 18 years old to gain access to the festival.
Visitors under the age of 18 can only enter accompanied by an adult*.
*Adult = at least 25 years of age, sober and willing to take responsibility for the youth.
Children under the age of 13 cannot enter the festival due to loud music volumes.
Don't forget to bring a valid photographic ID.
Assistants do not need their own ticket, but must have an assistant-certificate.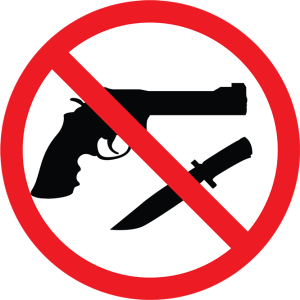 RULES OF CONDUCT
In order to offer a festival as safe and enjoyable for everyone, we summarize some rules for the festival below. We would like to draw your attention to the following:
You can not bring your own food or drinks to the festival.
Tickets will only be refunded if the festival is cancelled, not if individual artists cancel.
You will be denied access if you arrive drunk.
You must have identification with you when you pick up your festival wristband, if we are unsure of your age, we can not put an "over-18-year-band" on you.
due to the artists demands all forms of video cameras and audio recording devices are prohibited. If your caught with such, you risk losing your festival-wristband. Cameras with standard equipment (with fixed lens, up to 55 mm zoom) are allowed for festival visitors, but only for private use. It is not allowed to bring extra equipment such as tri-pods, telephoto lenses, removable flash, battery grip etc. Of course a mobile camera or your regular pocket camera is ok.
Crowd surfing and stage diving is not allowed due to safety issues.
Other things to keep in mind is that you leave the following items at home:
Knives and other weapons.
Drugs.
Bad mood.
Upon failure to comply to these rules, we reserve the right to cut your festival wristband and escort you from the festival area.
The different stages has a maximum limitation when it comes to audience capacity. If it is important for you to see an artist – Be on time! If you arrive late and the doors are closed – have patience. You are likely to come in after a while (as people tend to come and go during shows).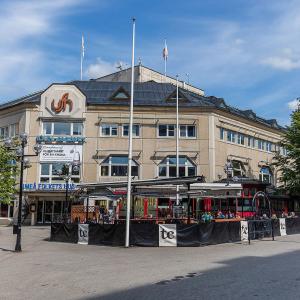 TRAVEL & ACCOMMODATION
You can travel to Umeå by plane, train, boat or bus. Or by car of course.
ACCOMMODATION
(All hotels on the map below are within walking distance to the festival.)
Please visit Visit Umeå for more information.